.
VENALISA is the exclusive Brand in nail gel polish industry which created in 2013. For every bottle of VENALISA, we used the organic odorless resin material and top quality pigments, print the exact same color of bottles to suit gel inside. We hope every customers will love VENALISA once they order and tried!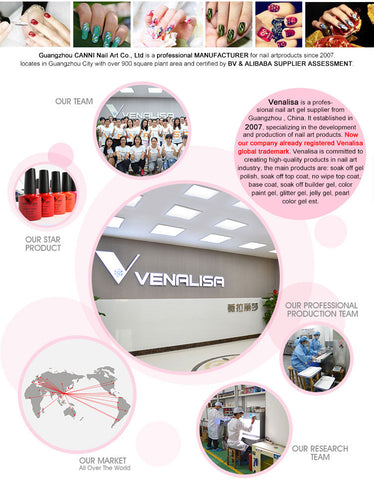 We collected all the information and data from website and decide to make one top quality gel polish with competitive price for customers. With the big support from customers and our GMP factory, we increased VENALISA products line to gel polish, 3D cat eye series, platinum gel series, crystal poly gel, painting gel and builder gel series etc.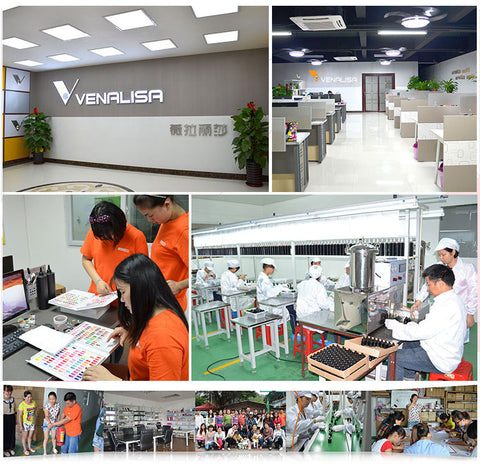 VENALISA products will focus on the top quality and views from each customers. Our vision is embracing the E-commerce Era, to be a leading brand of nail art industry.